ATEX: The 12 Pain Points for Site Safety, Productivity & Efficiency
28/05/2021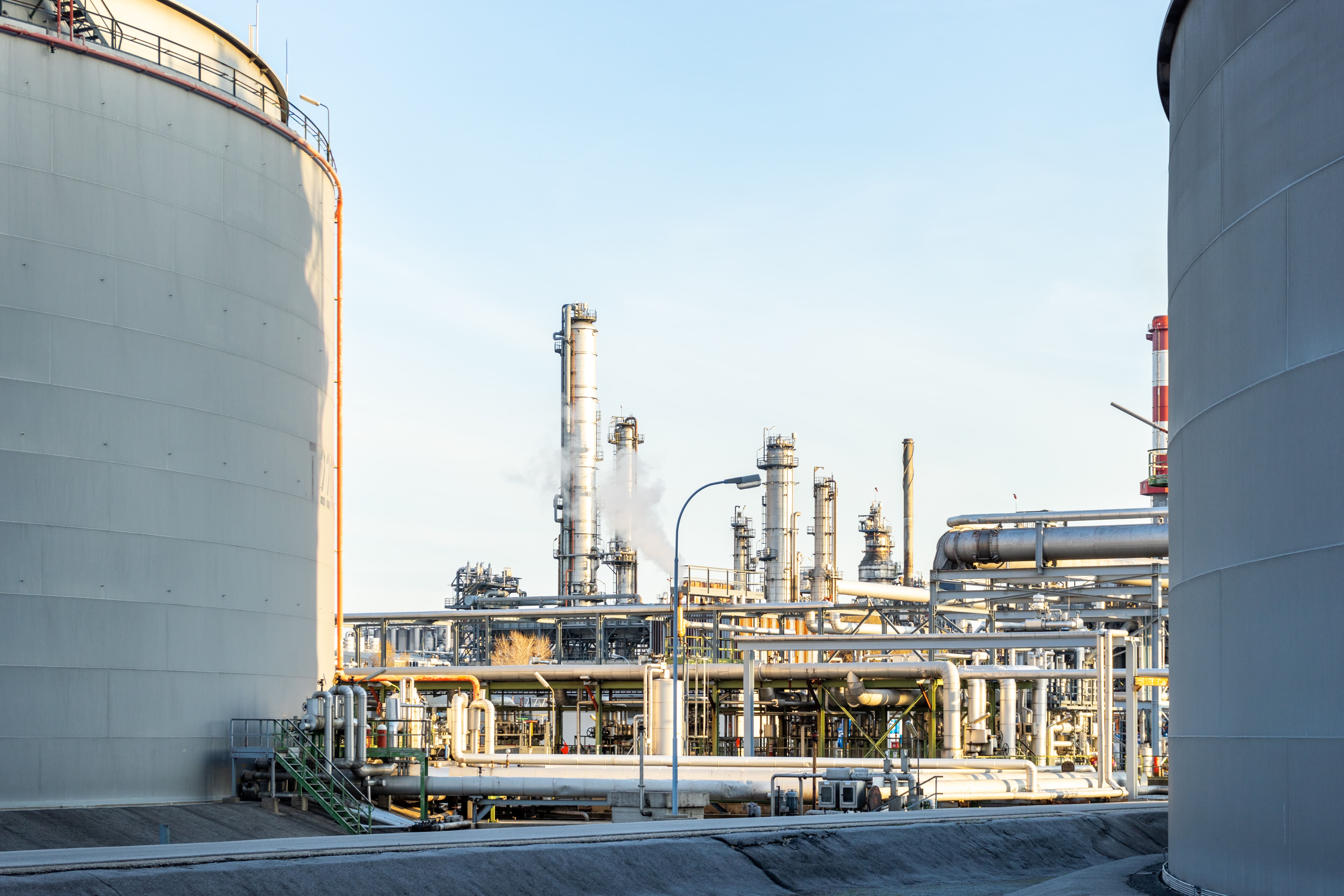 When it comes to operating in an environment where an explosion, fire or other hazardous incidents can occur, critical communication is a necessity, not a nice-to-have. But in a world where mobile phones are off limits, physical structures cause coverage issues, and workers are located across a vast amount of space and sites, it can be a difficult thing to get right.

Today we're going to highlight 12 of the most common pain points businesses and workers face when in an ATEX environment – and how TRBOCALL will provide solutions to the problems from a safety, productivity and efficiency perspective.
Safety
Pain point – What's the right device for an ATEX environment?
Much like a mobile phone, having the right device for the end user is essential. Whilst having the ability to use a smartphone on-site would be handy for most, it's not a viable solution in an ATEX environment.
Solution – Use ATEX approved hardware
With advanced ergonomics, ATEX radios are rugged in design, so they can withstand being dropped, and are built for different gas protection and dust protection zones.
You can use an ATEX Non-Keypad or Full Keypad device for a range of safety features, large, easy to press buttons – handy for workers wearing gloves – and integrated GPS for location tracking.
The latest radios also have batteries designed to last the whole shift, so your team know they can rely on their radios to work whenever they need them.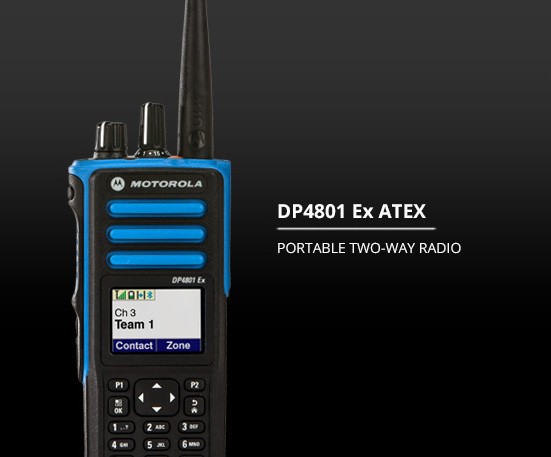 Pain point – How do we know where workers are and that they're always safe?
The safety of workers, especially those working in an isolated setting, is paramount for any business. If someone falls, suffers a serious injury or health problem – how do you get there in good time or know to even react to an incident in the first place?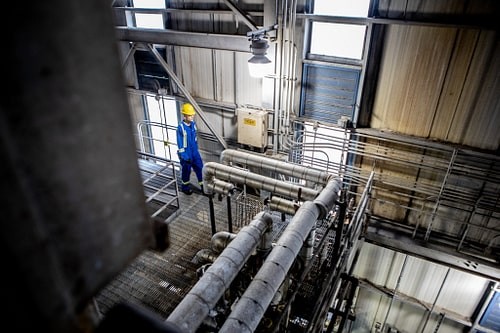 Solution – Use personal safety features
With no mobile phone to turn to, the device a worker uses must be a potentially lifesaving tool. That's why ATEX radios come equipped with emergency features like Lone Worker, Man Down and Panic Button.
• Lone Worker – features an emergency alarm that can be activated to alert others and worker whereabouts can be tracked with GPS.
• Man Down – features an integrated accelerometer that senses when a user has fallen or not moved for a set period.
• Panic Button – features an emergency button that requires one touch to alert others of a serious problem.
View our features page now for more information on all the features of a digital radio. Please note – some features like Bluetooth and Wi-Fi are not compatible with ATEX radios.

Pain point – How do we get good coverage across site(s)?
Having good coverage sounds like a simple task, but when you factor in 'blind spots', blast-proof buildings made from dense steel, underground storage facilities, multi-storey structures, and the need to communicate across multiple sites, suddenly you have a list of obstacles to overcome.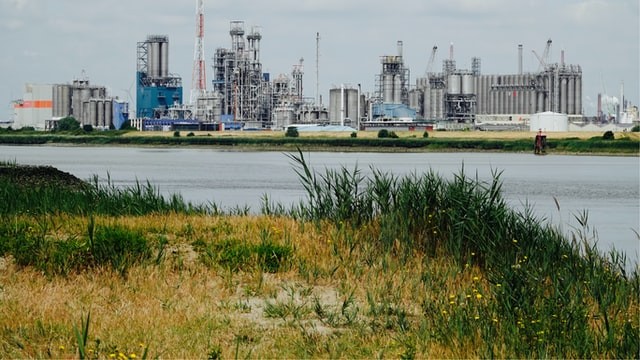 Solution – a seamless network infrastructure
To ensure you experience secure and uninterrupted coverage that helps keep people safe, a seamless network infrastructure must be in place – one that can combat physical obstacles and virtual ones like channel interference.
Setting up a seamless network infrastructure can be a complex process, that's why we have a team of experts who can advise you on the best solution for your business. We offer a range of infrastructure solutions that are designed to give you the specific capacity and coverage you require.
Visit our infrastructure page now for more information on all the solutions we offer.
Pain point – How do we get alarm notifications out to workers on-site?
Ensuring alarm notifications, and general plant updates, are sent to all workers without delay can feel like an impossible task without a smart, intuitive solution to rely on.
Solution – Use Extended Alarm Management
With Extended Alarm Management, you can connect all devices to an integrated DCS system that will send daily task reminders, location triggered alarms and alerts via SMS and email – enabling teams to respond rapidly.
You can also integrate critical machinery and site alarms – so you know exactly when machinery has gone down or needs attention. Need to ensure only authorised personnel are in restricted areas? You can create predefined areas via geofencing that uses GPS tracking in the radios to alert the dispatcher if 'authorised access only' has been breached.
Productivity
Pain point – how do we upgrade our paper-based workflow system?
From a productivity point of view, it's important to have a workflow system that can capture job tasks, monitor progress and alert workers to dates and deadlines. But if processes are relying on paper, it can be a tricky task to get right.
Solution – use Job Ticketing software
With Job Ticketing software, you can create and monitor tasks, keep an itemised log, set due dates and times, and send out notifications when a task is ready to be set or complete.
Visit our software page today for more information on all the smart options available to you.
Pain point – how do we contact people off-site?
From a productivity perspective, the need to for everyone within a business to stay connected is crucial. If someone can't do their job because they can't get through to someone off-site, or vice versa, then it's a problem that needs fixing.
Solution – use Telephone Interconnect
The solution to the problem is Telephone Interconnect. The software essentially turns a radio into a mobile phone as it allows workers, who use intrinsically safe radios, to make calls to mobile phones and telephones that are located off-site and part of the same network.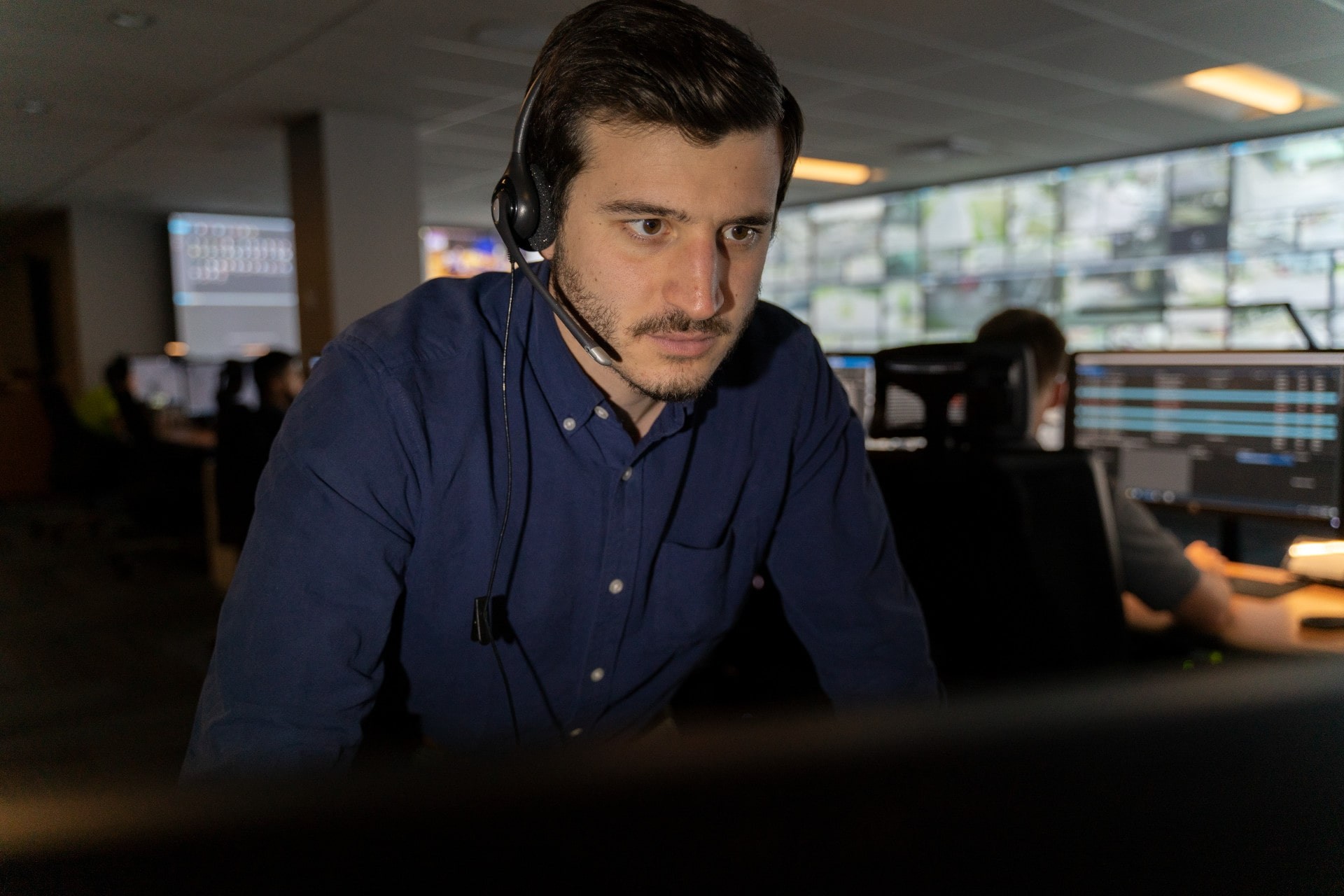 Pain point – how do we operate machinery and a radio at once?
Operating machinery or working on equipment, whilst using a two-way radio, can be a stop-start process if you need to press buttons to speak.
Solution – use VOX (Voice Activated Communications)
When work requires a hands-on approach, use VOX (Voice Activated Communications) to respond to requests using a hands-free compatible headset. This means you can carry on with other tasks whilst talking.
Pain point – how do workers keep a radio on their belt and still talk?
It's common for workers to carry around multiple tools with them by attaching them to a secure belt. But how do you carry a radio around and use it without having to constantly detach and re-attach it?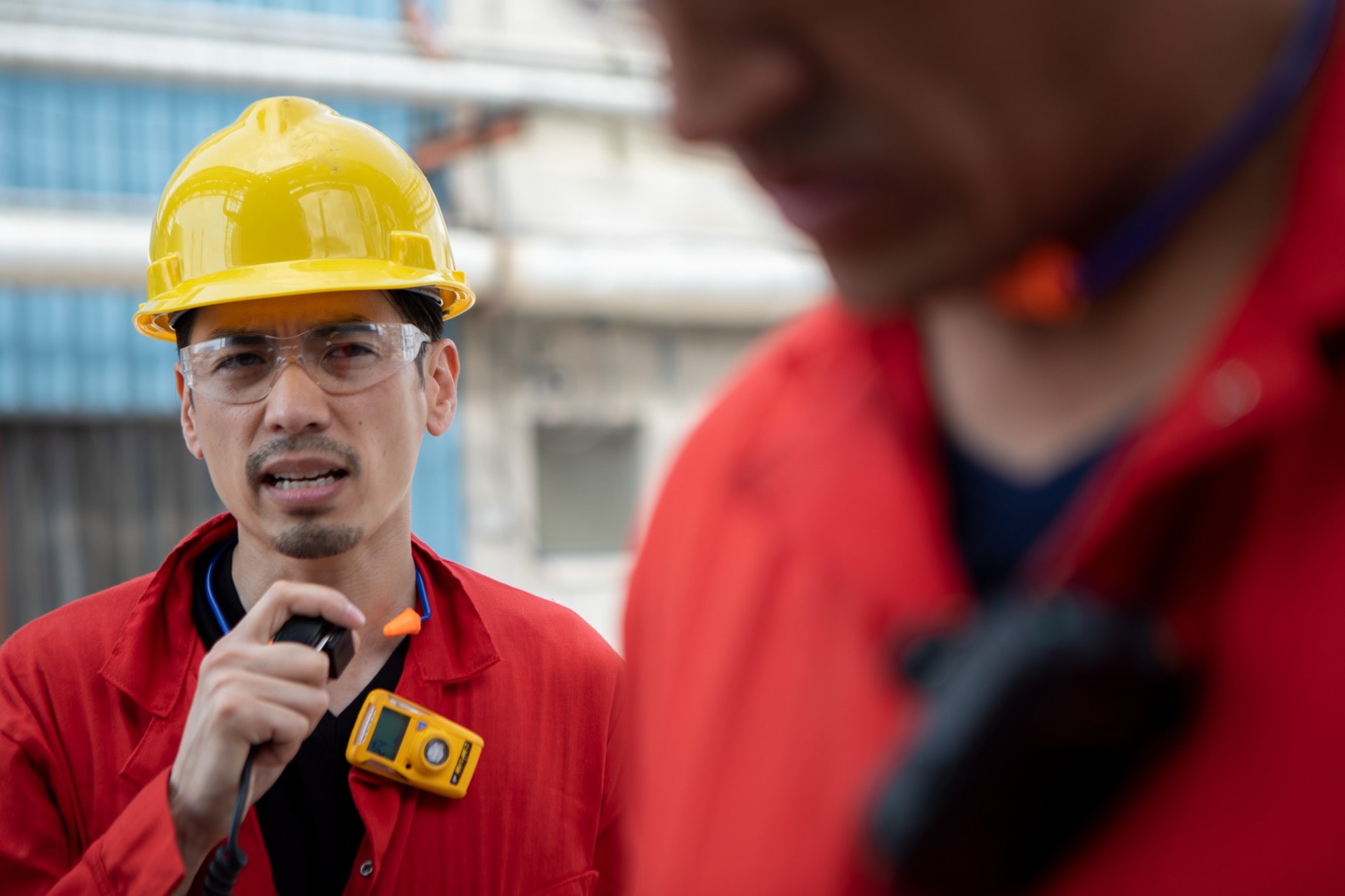 Solution – use a remote speaker microphone
When it comes to having quick access to Push-to-Talk applications on your radio, without having to spend time re-adjusting a belt, a remote speaker microphone is the perfect solution.
Slimline in build, they include a long-lasting battery and technology that provides clear, effective audio, meaning productivity doesn't ever suffer.
Worker Productivity Case Study
Read how we improved audio quality and worker productivity for Falck Fire Services UK.
Efficiency
Pain point – how do we hear each other in a noisy environment?
Like any conversation between multiple users, being able to hear each other is essential. But life on a site where noise is consistently loud, it can become a real source of frustration, especially when workers must wait for quiet times to communicate.
Solution – Use Intelligent Audio to be heard loud and clear
Intelligent Audio is the ideal solution for loud and clear critical communication. The feature allows the noise of the radio to be automatically adjusted in line with fluctuating background noises.
For even greater efficiency, heavy-duty headsets can be used in noisy environments, giving workers the ability to consistently make and receive radio calls.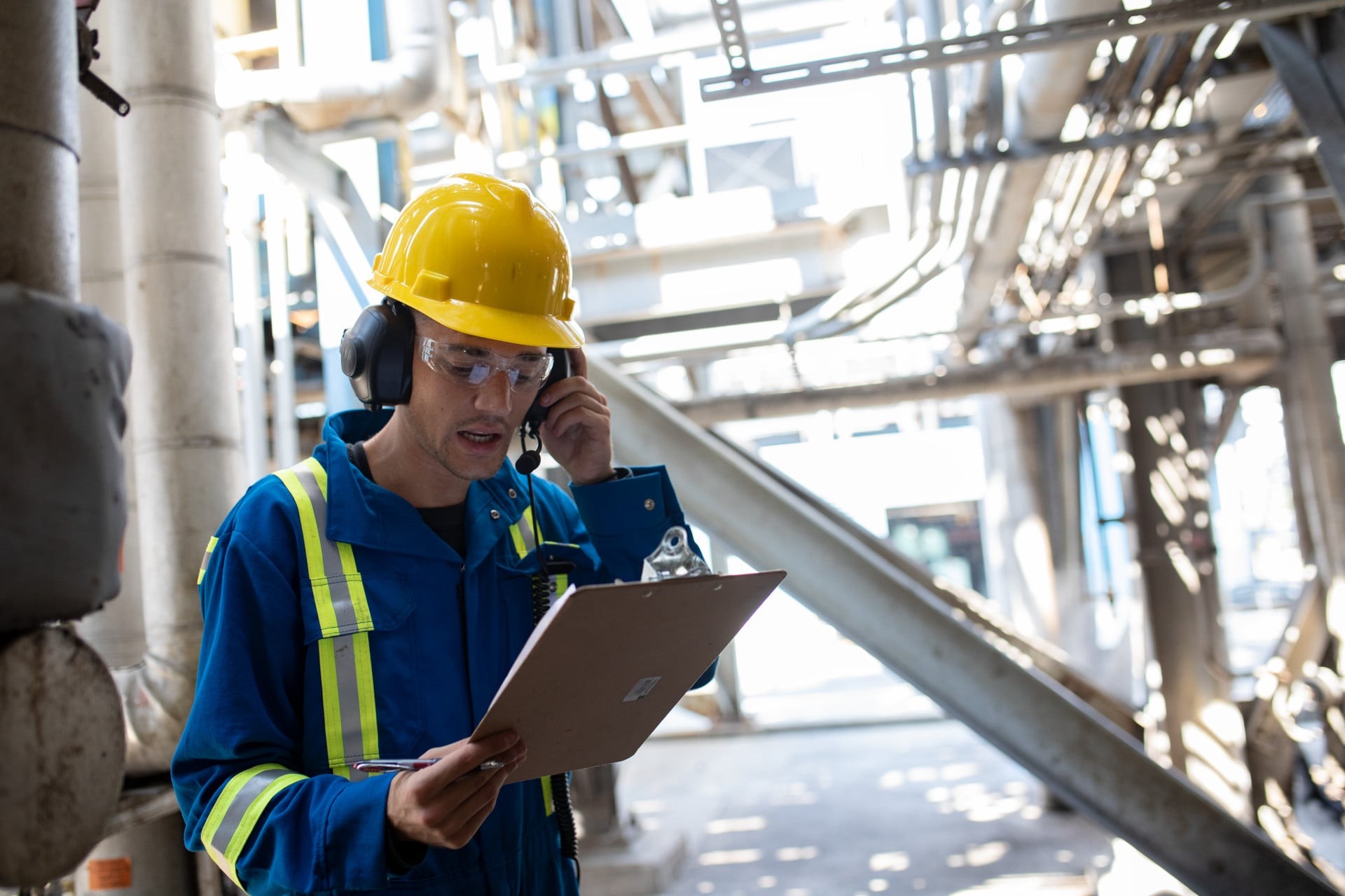 Pain point – how do we get messages out to workers at speed?
When you have multiple workers on multiple sites, it can be a time-consuming process to get messages to them one-by-one, especially if they convey critical updates.
Solution – use text messaging and email
ATEX Full Keypad Radios have the capability to receive both text messages and emails direct to the device – from a tablet or desktop computer. This helps to provide end users with critical updates in a timely fashion without the need to constantly pick up the phone.
Whilst ATEX Non-Keypad Radios don't contain a digital screen, you can still send text messages to these devices, with a handy Text-to-Speech feature.
Pain point – How do we programme our radios without interruption to work on-site?
It's important to ensure intrinsically safe two-way radios are programmed correctly and working to their full potential. But when you're not familiar how to programme them, it becomes almost impossible to enjoy an uninterrupted service.
Solution – choose Over the Air Programming
We use our remote monitoring facilities to perform changes or upgrades to individual radios, without the need to visit various site locations. All changes are made instantly, helping to reduce costs and the time taken to programme your devices.
This means you can enjoy an uninterrupted service without having to programme intrinsically safe radios yourself.
Pain point – How do we manage systems without them failing?
The internal management of voice and data systems can feel like an overwhelming prospect, especially if systems fail or need urgent attention.
Solution – choose comprehensive services
As a business-critical communication and data solution, TRBOCALL comes with support and services designed to give you complete peace of mind.
That's why we offer end-to-end management of system failures, on-site support for system issues, capacity and coverage optimisation and disaster recovery planning. We also ensure redundancy systems are in place, so you'll always have a backup solution to switch to.
Visit our Service Wrap page today for more information on all the support services we offer.
Worker Efficiency Case Study
Read how we upgraded an analogue critical communication system to our ultra-smart digital TRBOCALL solution for a leading ammonium nitrate and NPK fertiliser expert.
All the pain points referenced in this blog are based on real feedback from customers we've helped in ATEX environments.
Book a FREE demonstration
If you would like to understand more about TRBOCALL and how it helps improve worker safety, productivity and efficiency, then book a FREE no obligation demonstration today. To do this, simply complete our enquiry form (with your name, email, phone number, job title and company name) or call us on 0800 328 0100.
See What Our Clients Say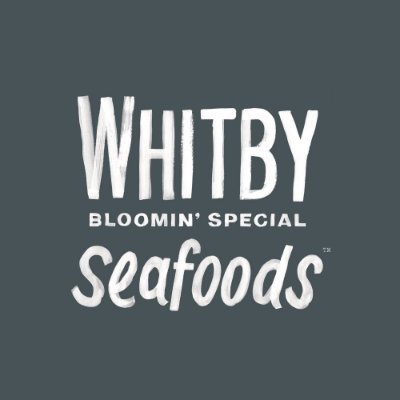 "Eemits Communications has been a long-time partner of Whitby Seafoods. Their single-site conventional digital repeater system has driven daily efficiency and given us greater on-site access control. We appreciate their continued commitment to customer satisfaction and look forward to what the future holds."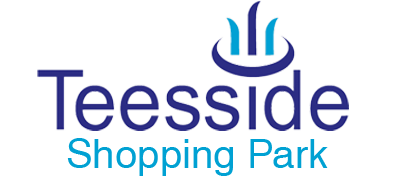 "We have a great and longstanding working relationship with Eemits and they have always ticked every box. They offer an excellent, friendly and reliable service.
Eemits have a great understanding of the park and its needs for the customer and our retailers. With a positive can-do attitude, they never say no."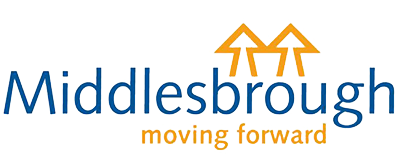 "We started working with Eemits following on from a recommendation from another customer. They provided us with a solution that suits our needs and they continue to supply the best service with no issues.
Eemits is a professional, friendly and reliable company."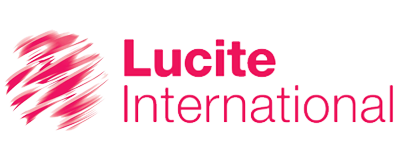 "Eemits continue to provide us with a great supportive service consistently being very helpful. The whole team is great and it's very clear the staff have a great knowledge of the products and are happy to pass this on.
Eemits is a great company."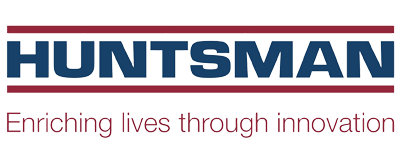 "The service offered by Eemits is second to none, we have a great working relationship with them and the contract we have is good value for money."

"We needed two-way radios for the guys on the test track and something that was scalable. The solution Eemits provided was far superior in comparison to other competitors offerings.
Everything is done in-house and the service and sales department is particularly good. As masters in their field they are extremely knowledgeable."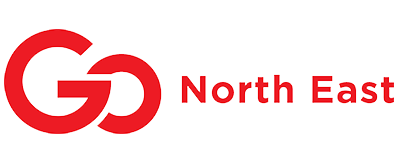 "Eemits dedicate a lot of time to us as a customer - we feel like we get a personal touch. They're excellent and go above and beyond. They'll put the work in - i.e. training users.
Good quality, good people, good team, all of who are positive about their company. They demonstrate real passion."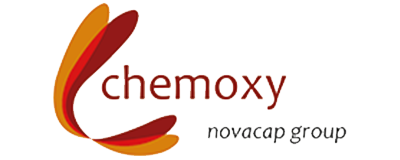 "The quality of service that Eemits provides is excellent. The team is very knowledgeable and they offer high quality products. The TRBOCALL solution fitted meets our site requirements and upgrades our technology.
Lone worker function is particularly useful allowing us to monitor our staff ensuring they are safe at all times."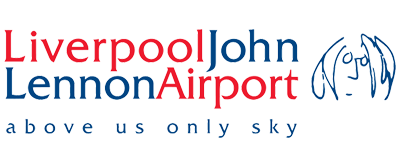 "Eemits Communication is friendly, professional and competitive. They are excellent and their workmanship and knowledge is great.
Eemits attitude sets them apart - no problem is too big"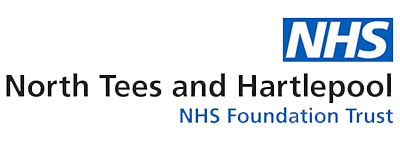 "Prior to the installation of our current system onsite communications were poor. Eemits Communications offered us guidance and advice on the different technologies available and delivered a highly effective system on time and within our budget. Its success has led to other departments using the system."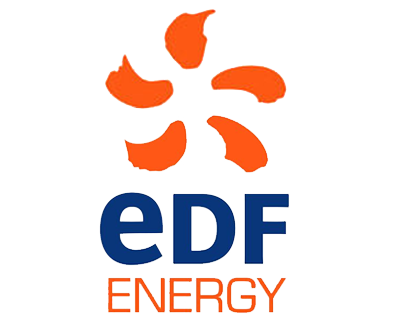 "Eemits Communications Ltd have been involved in work at Hartlepool Power Station for over 10 years now. During this time they have installed an Aerial network through our buildings to enable more efficient internal radio communications.
I have found the staff highly professional at all times and willing to provide help whenever they can, I would have no hesitation in recommending this company."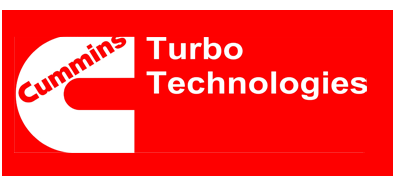 "Having previously worked with Eemits, we knew that we were dealing with a supplier that we could trust and one that could help us to significantly increase the safety of our lone workers with its unique solutions.
The equipment supplied by Eemits is excellent. We have been greatly impressed by the knowledge and skills of their engineers who have carried out the onsite surveys and installation of the system.
Eemits came up with an innovative approach to overcome challenges that we had with installing a system with the structure of our building, and as such, the quality of radio frequency is outstanding."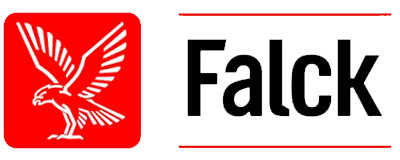 "The service delivered by Eemits has been excellent and we have developed a very good working relationship over the years.
As a local business to Falck Fire Services they can respond to faults or general requests very quickly - which is very important in our line of work - whereas similar suppliers have a greater response time.
TRBOCALL is an overall platform that has made a massive improvement to our communications in comparison to the analogue system that we had been using for many years. It provides us with many different applications that can be utilised across the business.
Since introducing TRBOCALL we have seen significant improvements related to safety and in our communications itself, which is critical to our operations."