Education: The Pain Points for Student & Staff Safety, Productivity & Efficiency
04/11/2021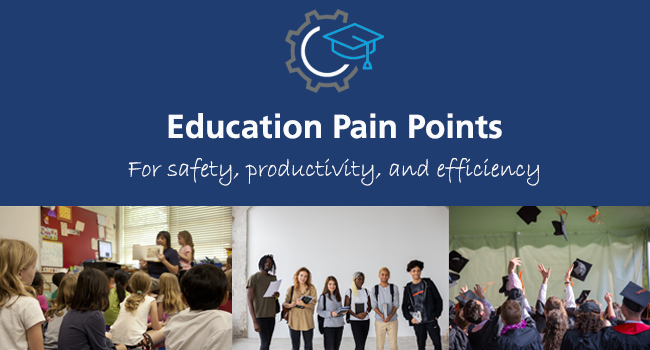 Primary and secondary schools, colleges, and universities in the UK are vital cogs in the learning and development machine. Without them, young peoples' progression from education to adult life can be hampered.
And such is the importance of education, that the sector never really leaves the spotlight. But one thing that isn't always headline news – is the importance of two-way communication and its impact on student and staff safety, productivity and efficiency.
Today, we look at some of the most common pain points that education leaders face when it comes to creating a safe, productive, and efficient learning environment from a communication and data perspective.
Safety
Primary & Secondary Schools
For young children, it's key that they can settle into surroundings that promote safe learning. And with so much energy to burn, it's important that schools consider indoor and outdoor spaces when taking into consideration safety factors.
Pain point – What's the right communication device for us to use?
We live in a world where people stay connected via a mobile phone, and the use of smartphones in schools can be common. But with the limitations of staff using them for safety purposes and potential safeguarding risks, you need to find a more suitable alternative for effective two-way communication.
Solution – use two-way radios to enhance student and staff safety
There are several factors to consider when knowing which communication device to use. A basic checklist for what would be suitable in your environment, can be defined as below:
• Easy to use
• Offers instant communication
• Has personal safety features
• Robust design
• Can be used inside and outside of the classroom
• Doesn't lose signal or coverage, especially in hard-to-reach places
• Can integrate with building management systems
All of the above points are characteristics or features of a two-way radio, or what you might refer to as a walkie-talkie. In our
Digital Radio v Mobile Phone
document, we summarise the difference between the device types, and why 'walkie-talkies' for schools are more practical, especially from a safety point of view.
Pain point – how do we stop interference and improve coverage for the radios we use now?
There are schools across the country who already use two-way radios for education purposes – especially for safety and security. But we often find that schools use license free radios, as they are cost-effective and easy to use.
But they are limited when it comes to having good coverage and the ability to have discreet conversations, as radio users outside of the school will be able to pick up on your conversations, and vice versa.
Solution – use licenced radios
The best way to ensure you're getting the most out of your two-way communication is by using a licenced radio.
What is a licenced radio?
A licensed radio is a radio that operates on a unique frequency via an Ofcom license. This allows users to communicate without any legal way for people outside of your organisation to listen or join in on your conversations.
This is really important for schools as premises need to be secure at all times and students and staff must be safe in and outside of the classroom. Conversations need to be discreet from a GDPR perspective too, especially where young children are concerned.
Another benefit of licenced radios is the coverage range they can pick up. If your school is set across acres of land, then a license-free radio won't do the job when it comes to instant, uninterrupted communication.
We've summarised the main differences between license and license-free radios over on our 2wayradioshop website. Read it now to learn more.
Pain point – how do we keep everyone safe when an incident occurs?
Educators have a lot of responsibility when it comes to ensuring students and staff are as safe as possible – especially when an incident occurs that may involve threats of violence or intruders accessing the grounds or building.
When danger presents itself, whether it's in the form of a pupil using threats of violence, or an intruder trying to access building space, you need to be able to raise an alarm but in a way that doesn't draw unnecessary attention to a situation that needs to be resolved immediately.
Solution – Use a discreet panic alarm
Two-way radios offer a wide range of important safety features. One of these is an easy-to-press panic button – which triggers an alarm to another radio users to alert them of potential danger.
One of the biggest plus points of the panic alarm, is how discreet it is. The last thing you want to do is heighten tension with the individual(s) you're trying to calm down or worry innocent bystanders.
Panic alarms can be so smart that a WiFi connected button can be located underneath a teacher's desk, and with one touch, a radio user can be made aware of trouble.
You can also connect the radio's panic alarm in a way that certain keyboard shortcuts can trigger the alarm to activate.
Other personal safety features such as Man Down and Lone Worker can be used to keep staff as safe as possible too. For more information on these features, visit the Personal Safety section of our software page today.
Pain point – How do we communicate more effectively with parents?
The relationship between staff and parents is crucial for a young person's wellbeing. Parents need to know how their children are developing but also need to know that they're in safe hands.
Solution – Use Telephone Interconnect
Telephone Interconnect is a smart feature that allows radio users to talk directly with mobile phone and landline users. This provides schools with a big advantage when it comes to communicating effectively with parents – whether that be to alert them of an incident in school time, tell them about an expected closure because of adverse weather, or to speak to them during an out-of-hours event.
Telephone Interconnect is a great feature for colleges and universities, as radio users can stay connected with office-based staff, third party suppliers and parents.
Productivity
Sixth Form/Further Education College
As young people progress through the education lifecycle, they typically enter a new kind of environment between the ages of 16 and 19.
The need for a safe learning environment remains, but there's now a greater emphasis on productivity, and how surroundings allow students to focus on their studies and avoid distractions.
Pain point – how do we ensure the right people are entering the college?
Education environments, at any level, can be chaotic. You have a constant flow of staff and students making their way from one class to another – and you also have people visiting site on a daily basis.
But with so much going on, how do you ensure that only the right people are accessing the building?
Solution – use Telemetry to ensure you know who's entering the building
Telemetry is a solution that allows you to control who is entering the premises. Radio users can remotely open and close gates and doors and change access rights when necessary. All of this from a handheld device – and you can live safe in the knowledge that studies can continue without interruption.
Pain point – How do we allocate jobs/tasks to staff effectively?
Delegating and keeping track of important tasks is no easy feat to accomplish, especially if you're relying on paper to keep records of everything. Documents can be misplaced and trying to centralise things becomes a logistical nightmare.
Solution – use job ticketing software
Job ticketing enables you to create tasks, delegate them to the appropriate member of staff, and monitor their progress. You can also send out notifications to radio users that a task is due to be started or completed.
This will keep staff on the right track for ensuring things are running like clockwork across the college - from teaching to site maintenance.
Pain point – how do we ensure building management systems don't fail?
To keep the learning environment thriving, it's important that everything from your heating to your fire alarm system is in working in order. If something goes wrong, it could result in disruption to classes and even building closures whilst the problem is fixed – stifling productivity.
Solution – Extended Alarm Management
Software known as Extended Alarm Management allows you to sync your radio devices to compatible building management systems. Critical alarms will be sent to maintenance staff to make them aware of a potential issue before it becomes something more serious.
Extended Alarm Management is also beneficial for primary and secondary schools, and universities, as the upkeep of building management systems is vital. It can be used to help ensure fire alarms are in working order for training purposes and real-time events.
Pain point – How do we monitor device location?
Having a communication solution in place is one thing, but how do you utilise data to ensure your operation is running like clockwork?
Solution – use indoor and outdoor positioning
Indoor and outdoor positioning is exactly what it says on the tin. It allows users to monitor the location of radio devices to ensure that everything is running smoothly, and that staff aren't in a situation that's taking them away from their day-to-day job.
• Indoor positioning – Bluetooth beacons are used to give real-time tracking of radio devices and route history.
• Outdoor positioning – GPS geofencing is used to monitor outdoor areas, such as car parks, walkways, and entrance roads. When moving outdoors, radios will automatically switch from pairing with Bluetooth beacons to GPS.
Efficiency
University
University students are just one step away from moving into full-time careers, so they need to be able to thrive during such an important stage of their lives – so efficiency is super important.
Pain point – how do we get good coverage across our grounds or campuses?
Coverage and capacity, both on and off-site, is essential for creating a safe and efficient environment where teams can communicate without interruption. But when you have multiple sites, multi-storey buildings, and some people operating on their own, it becomes a complex situation.
Solution – choose the right seamless network infrastructure
Having the right seamless network infrastructure in place will give you the best possible coverage and capacity. Dead air and blind spots will be a thing of the past, and you'll no longer have to worry about being on the top floor of the building, unable to hear someone who's elsewhere in (our outside) the building.
Coverage solutions come in many forms, that's why we have a team of experts ready to help when it comes to installing the one that's right for you. Head to our infrastructure page now for more information on the solutions we offer.
Pain point – how do we always keep our premises secure?
University campuses can be vast in size and have people coming and going well into the night. This can make it difficult to keep the internal and external space as safe and secure as possible.
Solution – use Guard Tour/Route Management
For ultimate security and peace of mind, Guard Tour/Route Management provides a range of vital features that keep institutions well protected.
Security staff can create a route for single or multiple radio users to follow at correct intervals. Checkpoints can then be created, and if they are missed, an alarm will be triggered to warn that something may be wrong.
With Guard Tour/Route Management, you also get real-time tracking and the ability to share and receive updates via SMS or email.
For more information on Guard Tour/Route Management, and all our available software options, visit our software page today.
Pain point - We need to record incidents accurately – how do we do this?
As part of the Health and Safety Executive's (HSE) Reporting of Injuries, Diseases and Dangerous Occurrences Regulations (RIDDOR) 2013 reporting requirements, education leaders are required to submit serious workplace accidents, occupational diseases and near misses.
But when so much is happening at once, how do you ensure things are being recorded and reported accurately?
Solution – Use voice recording audit reports
Voice Recording is a built-in radio feature that allows to you record all individual and group calls and data. If an incident is taking place, conversations can be recorded and saved as MP3 files to help you create a clear, more accurate audit trail.
It's not only great for accurately recording incidents, but having instant playback means audio files can be used for training purposes – to reduce the likelihood of incidents in the future.
Pain point - How can we always take background noise into account?
Busy areas of the university can create lots of background noise – but likewise, you also need to ensure conversations are quiet and discreet when observing and invigilating in exams and assessments.
But how do you hear each other in noisy environments and keep conversations quiet in exam scenarios?
Solution – Intelligent Audio
Two-way radios are smart devices, and in many ways, much smarter than a smartphone. A feature known as Intelligent Audio will automatically adjust the volume on a radio in line with fluctuating background noise – ensuring voice communications are clearly understood in loud environments, and at the right volume in environments where people must not be distracted. Earpieces are also recommended to make conversations as discreet as possible.
Intelligent Audio is also a great feature for primary and secondary schools, and colleges to use, as they all face similar challenges when it comes to background noises.
All the pain points mentioned in this blog are common problems educational institutions face. Your pain points may vary based on your individual circumstances and needs.
If you're looking to boost student and staff safety, whilst transforming productivity and efficiency, then you should speak to us today to learn more about our award-winning TRBOCALL platform.
To book a FREE no obligation appointment/demonstration, then complete our online enquiry form or call us on 0800 328 0100 now.
See What Our Clients Say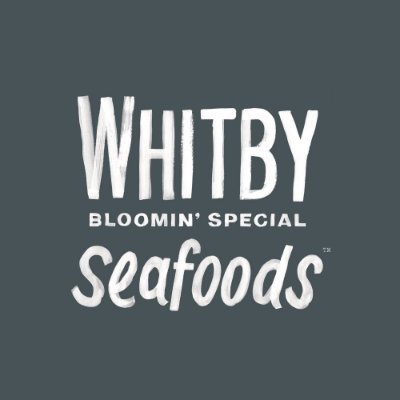 "Eemits Communications has been a long-time partner of Whitby Seafoods. Their single-site conventional digital repeater system has driven daily efficiency and given us greater on-site access control. We appreciate their continued commitment to customer satisfaction and look forward to what the future holds."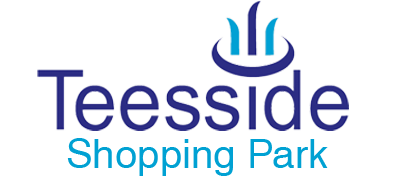 "We have a great and longstanding working relationship with Eemits and they have always ticked every box. They offer an excellent, friendly and reliable service.
Eemits have a great understanding of the park and its needs for the customer and our retailers. With a positive can-do attitude, they never say no."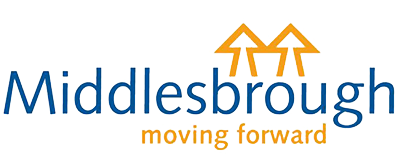 "We started working with Eemits following on from a recommendation from another customer. They provided us with a solution that suits our needs and they continue to supply the best service with no issues.
Eemits is a professional, friendly and reliable company."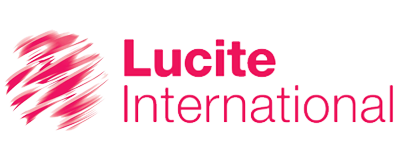 "Eemits continue to provide us with a great supportive service consistently being very helpful. The whole team is great and it's very clear the staff have a great knowledge of the products and are happy to pass this on.
Eemits is a great company."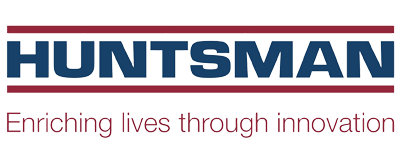 "The service offered by Eemits is second to none, we have a great working relationship with them and the contract we have is good value for money."

"We needed two-way radios for the guys on the test track and something that was scalable. The solution Eemits provided was far superior in comparison to other competitors offerings.
Everything is done in-house and the service and sales department is particularly good. As masters in their field they are extremely knowledgeable."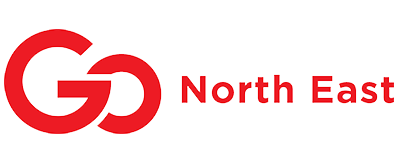 "Eemits dedicate a lot of time to us as a customer - we feel like we get a personal touch. They're excellent and go above and beyond. They'll put the work in - i.e. training users.
Good quality, good people, good team, all of who are positive about their company. They demonstrate real passion."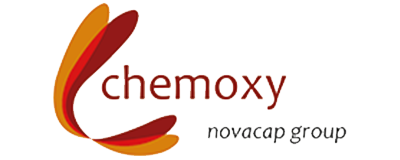 "The quality of service that Eemits provides is excellent. The team is very knowledgeable and they offer high quality products. The TRBOCALL solution fitted meets our site requirements and upgrades our technology.
Lone worker function is particularly useful allowing us to monitor our staff ensuring they are safe at all times."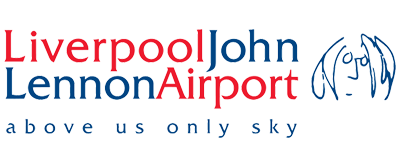 "Eemits Communication is friendly, professional and competitive. They are excellent and their workmanship and knowledge is great.
Eemits attitude sets them apart - no problem is too big"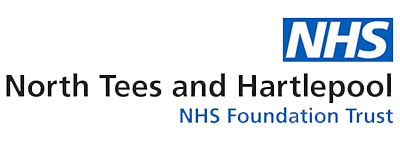 "Prior to the installation of our current system onsite communications were poor. Eemits Communications offered us guidance and advice on the different technologies available and delivered a highly effective system on time and within our budget. Its success has led to other departments using the system."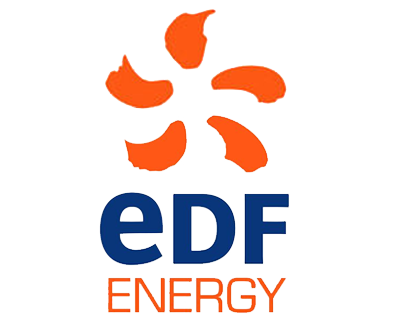 "Eemits Communications Ltd have been involved in work at Hartlepool Power Station for over 10 years now. During this time they have installed an Aerial network through our buildings to enable more efficient internal radio communications.
I have found the staff highly professional at all times and willing to provide help whenever they can, I would have no hesitation in recommending this company."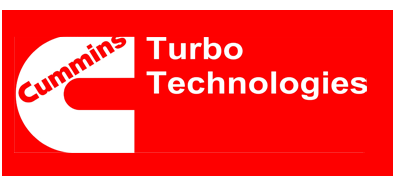 "Having previously worked with Eemits, we knew that we were dealing with a supplier that we could trust and one that could help us to significantly increase the safety of our lone workers with its unique solutions.
The equipment supplied by Eemits is excellent. We have been greatly impressed by the knowledge and skills of their engineers who have carried out the onsite surveys and installation of the system.
Eemits came up with an innovative approach to overcome challenges that we had with installing a system with the structure of our building, and as such, the quality of radio frequency is outstanding."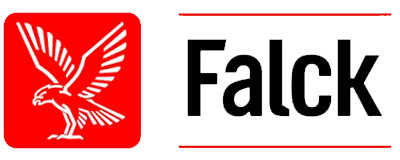 "The service delivered by Eemits has been excellent and we have developed a very good working relationship over the years.
As a local business to Falck Fire Services they can respond to faults or general requests very quickly - which is very important in our line of work - whereas similar suppliers have a greater response time.
TRBOCALL is an overall platform that has made a massive improvement to our communications in comparison to the analogue system that we had been using for many years. It provides us with many different applications that can be utilised across the business.
Since introducing TRBOCALL we have seen significant improvements related to safety and in our communications itself, which is critical to our operations."