Utilities: Are You In Control of Who is On Site?
07/06/2022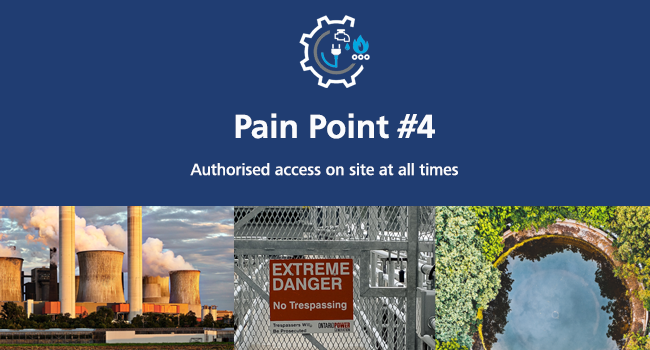 Being in control is very rarely a bad thing. Whether you're behind the wheel of a car, about to order a takeaway, or sat in front of the TV, having control of what you are doing puts you on the right path to achieve your goals – even if it's just a case of filling your stomach or making sure your favourite programme is on the screen.
For energy and utility companies, being in control is less about getting from A to B or ordering a curry in time for the opening credits, and more about knowing exactly who is coming and going from your site.
Today, we pick up the pace with our Utilities Pain Points Series by focusing on how major businesses within the sector can utilise an ultra-smart solution to control on-site access, and some of the safety factors that make it such an important tool to implement.
A remote-control system
We'll get straight into the solution that will help you control who is coming and going from your site on a daily basis.
It's something known as Telemetry – which lets you control gates, lights, sound or other technical installations remotely via a digital two-way radio device.
Gate access in this example is particularly important, especially for nuclear power plants and water companies. Environments like these can be highly hazardous and dangerous. Plus, the space they operate in make them susceptible to criminal damage, theft and public protests.
So, the need to ensure only authorised staff and visitors are gaining entry to your premises has to be high priority (especially from a safety point of view).
How does Telemetry work?
A Real-Time Control Unit (RTCU) is synced up to a digital two-way in order for both devices to communicate with each other. Once the devices are seamlessly connected together, your workers can simply press a key or button on the radio to command the RTCU to open or close the gate.
It removes the need for any kind of manual intervention, and staff can remotely know when to react quickly to a situation via a smart Call-Out system – where high-priority messages can be transmitted between the RTCU and the digital two-way radio.
The system can be so smart that it has a self-monitoring 'heart beat' where the RTCU will flag up any maintenance requirements or communication failures. And with a high IP rating, introducing Telemetry into your operation will keep your workers safe and everything else efficient.
The sensitivity of the sector
As we've already touched upon, the energy and utilities sector can be susceptible to different types of external pressure. More noticeably, that pressure has come in the form of protests.
More than 200 anti-nuclear protestors famously blocked at access to Hinkley Point power station back in 2011. Fast forward to 2022 and protests continue to take place at facilities to produce energy and fuel.
Back in April of this year, environmental protestors blocked access to 10 oil terminals across the UK, putting production and the safety of people at risk.
Whilst Telemetry can't stop protestors voicing their beliefs, it can help reduce the risk of unauthorised users gaining access to key areas of the site where the safety of everyone can be put in jeopardy.
Access denied
It's not just the possibility of protestors wanting to gain access to your site that you have to contend with. Due to the nature of energy plants or water reservoirs, criminals or personnel may try gain access in order to steal vital equipment or in extreme circumstances harm the facility with land or waterborne explosives.
Physical barriers – that are controlled remotely via Telemetry – help to create a preventive measure for ensuring it's authorised access-only on your plant or site.
Integrated security cannot be a 'nice to have' for businesses like water treatment plants. Over 66 million people rely on these plants to provide clean drinking water, so security issues that arise because of unwanted access have to be eradicated today and not tomorrow.
This article goes into the basics of how Telemetry works and how it helps businesses in the energy and utilities sector. If you'd like to know more about how it works in more detail, then please speak to one of our trained experts today.
Book a FREE demonstration of TRBOCALL
To understand more about Telemetry and the other solutions we provide, then book a FREE demonstration of our award-winning TRBOCALL platform by completing our contact us form.
See What Our Clients Say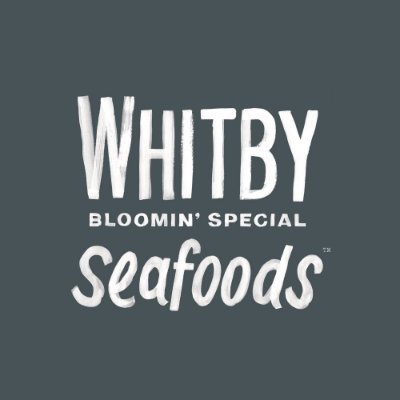 "Eemits Communications has been a long-time partner of Whitby Seafoods. Their single-site conventional digital repeater system has driven daily efficiency and given us greater on-site access control. We appreciate their continued commitment to customer satisfaction and look forward to what the future holds."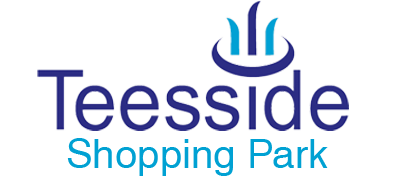 "We have a great and longstanding working relationship with Eemits and they have always ticked every box. They offer an excellent, friendly and reliable service.
Eemits have a great understanding of the park and its needs for the customer and our retailers. With a positive can-do attitude, they never say no."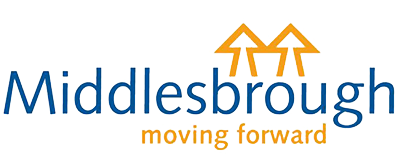 "We started working with Eemits following on from a recommendation from another customer. They provided us with a solution that suits our needs and they continue to supply the best service with no issues.
Eemits is a professional, friendly and reliable company."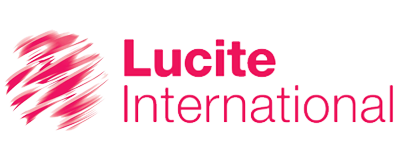 "Eemits continue to provide us with a great supportive service consistently being very helpful. The whole team is great and it's very clear the staff have a great knowledge of the products and are happy to pass this on.
Eemits is a great company."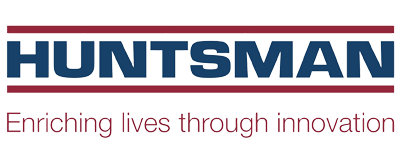 "The service offered by Eemits is second to none, we have a great working relationship with them and the contract we have is good value for money."

"We needed two-way radios for the guys on the test track and something that was scalable. The solution Eemits provided was far superior in comparison to other competitors offerings.
Everything is done in-house and the service and sales department is particularly good. As masters in their field they are extremely knowledgeable."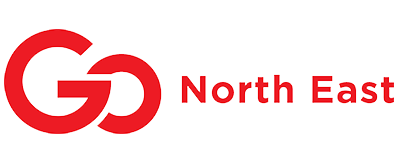 "Eemits dedicate a lot of time to us as a customer - we feel like we get a personal touch. They're excellent and go above and beyond. They'll put the work in - i.e. training users.
Good quality, good people, good team, all of who are positive about their company. They demonstrate real passion."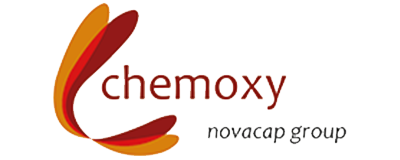 "The quality of service that Eemits provides is excellent. The team is very knowledgeable and they offer high quality products. The TRBOCALL solution fitted meets our site requirements and upgrades our technology.
Lone worker function is particularly useful allowing us to monitor our staff ensuring they are safe at all times."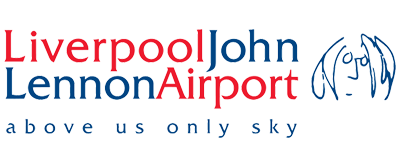 "Eemits Communication is friendly, professional and competitive. They are excellent and their workmanship and knowledge is great.
Eemits attitude sets them apart - no problem is too big"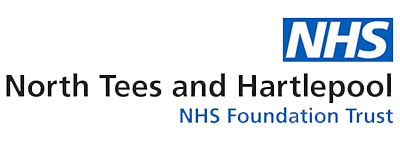 "Prior to the installation of our current system onsite communications were poor. Eemits Communications offered us guidance and advice on the different technologies available and delivered a highly effective system on time and within our budget. Its success has led to other departments using the system."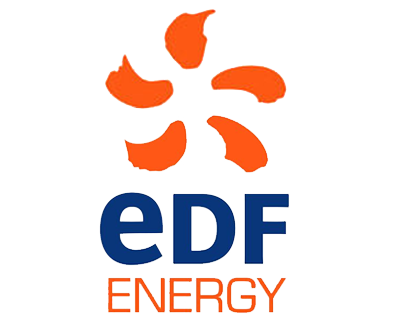 "Eemits Communications Ltd have been involved in work at Hartlepool Power Station for over 10 years now. During this time they have installed an Aerial network through our buildings to enable more efficient internal radio communications.
I have found the staff highly professional at all times and willing to provide help whenever they can, I would have no hesitation in recommending this company."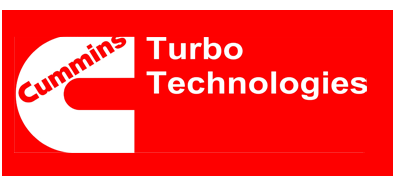 "Having previously worked with Eemits, we knew that we were dealing with a supplier that we could trust and one that could help us to significantly increase the safety of our lone workers with its unique solutions.
The equipment supplied by Eemits is excellent. We have been greatly impressed by the knowledge and skills of their engineers who have carried out the onsite surveys and installation of the system.
Eemits came up with an innovative approach to overcome challenges that we had with installing a system with the structure of our building, and as such, the quality of radio frequency is outstanding."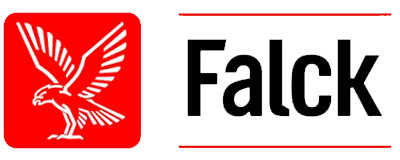 "The service delivered by Eemits has been excellent and we have developed a very good working relationship over the years.
As a local business to Falck Fire Services they can respond to faults or general requests very quickly - which is very important in our line of work - whereas similar suppliers have a greater response time.
TRBOCALL is an overall platform that has made a massive improvement to our communications in comparison to the analogue system that we had been using for many years. It provides us with many different applications that can be utilised across the business.
Since introducing TRBOCALL we have seen significant improvements related to safety and in our communications itself, which is critical to our operations."